Product
Color sorting machine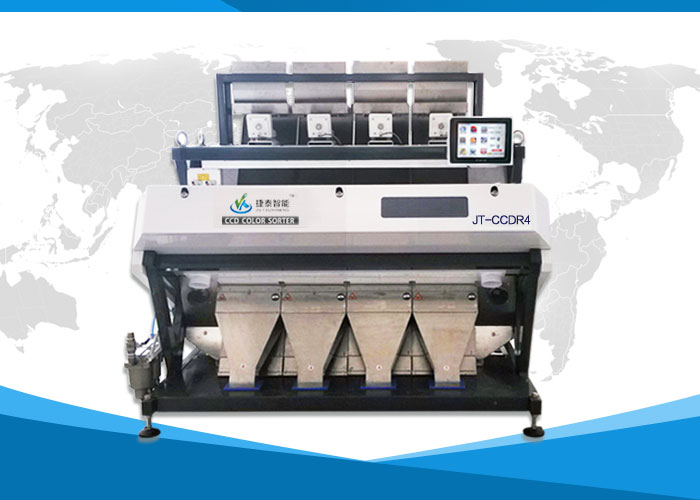 Color sorter machine
Being a top color sorter machine supplier in

China, Jietai Technology has expanded its cooperation and business in improving grains sorting solutions all over the world recently. In order to obtain the quality end products, our color sorter machine offers you the best detection and separation system available for a variety of grains, beans, cereals, teas and plastic materials. In general, no matter food bulk processing or plastic product processing can be successfully developed by our expertise.

We are a prominent manufacturer of color sorter machine exceptionally made with various specific features. For example, the machine of control chip is imported from USA for fast data collection thus can process large amount of information and be performed for various colorful products. What's more, we adopt hi-tech LED light source for demands of long life span and high brightness in the color sorter. We will serve you all the best quantities and qualities of sorting machine.

Stand in the superior status of color sorter machine markets, Anhui Jietai Intelligent Technology is devoted to supplying cutting edge products from customized R&D, installation to machinery production. Our color sorting equipment finds extensive applications in food industry or other industrial fabrications. We establish our company with faith and loyalty to our valued customers so that you can put all your requirements in us.